Welcome to Chase Farms!

459 PANNELL RD

FAIRPORT NY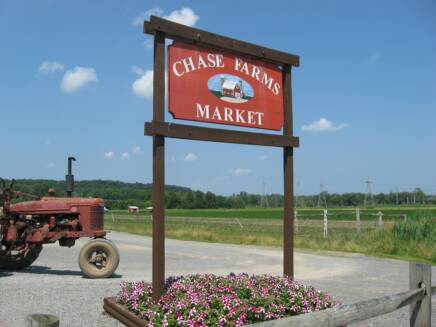 Chase Farms

459 Pannell Rd

Fairport, NY 14450

315 986 3691

YOU PICK RASPBERRIES READY NOW!

Red raspberries along with currants and gooseberries are ready for you to pick.

WE ARE LOADED WITH BERRIES TO PICK TODAY!

YOU MAY PICK YOUR OWN RASPBERRIES EVERYDAY FROM 8AM TO NOON.  EVENINGS ARE MONDAY THRU FRIDAY FROM 6 TO 8PM. 

Strawberry season has unfortunately come to an end.  We will no longer have berries available at the stand or have pick your own strawberries available.

We had a great strawberry season, thank you for your business and support.  We look forward to seeing everyone for strawberries again next year!!!

THOSE OF YOU WHO ARE ON OUR MAILING LIST, UNLESS YOU RETURNED AN ADDRESSED POST CARD LAST YEAR, YOU WILL NOT RECEIVE A CARD THIS YEAR.  OUR COMPUTER HAD A MELT DOWN AND WE LOST OUR LIST OF CUSTOMERS.  PLEASE ASK TO SIGN UP AGAIN THIS YEAR.

call the berry hotline at 315-986-3691

Beehives located on the farm to ensure necessary pollination