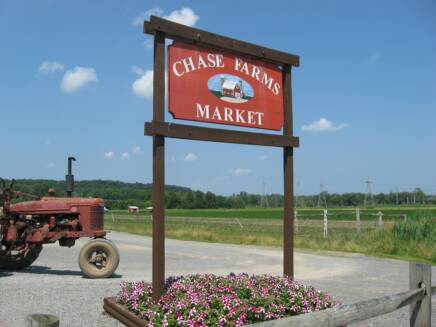 Chase Farms

459 Pannell Rd

Fairport, NY 14450

315 986 3691

The sun is out and things are looking good at Chase Farms.  The fruit trees are in bloom, and the strawberries are coming along nicely.

We have planted our peas, green beans, and sweet corn is in the ground.

We look forward to opening in early June with strawberries.

We also are excited to announce the addition of three new baby goats!  Speckles, PJ and Joe just arrived and are looking forward to strawberry season at Chase Farms!

Hope to see you then!

Strawberry blossoms on plants, soon will turn to ripe strawberries!

Beehives located on the farm to ensure necessary pollination